Chicago Asbestos Removal  | Chicago Mold Removal | Chicago lead paint Removal
In Chicago, Are You facing Asbestos Removal, lead or mold problem. You are probably reading this because you have questions or problems relating to lead or mold in Chicago. We are best in Chicago for Asbestos Removal , lead removal and mold removal. 1st All Around is Chicago's most trusted and experienced environmental company. For answers to problems or your other questions or for a free consultation call us at: 773-986-8725.
Just A Few of the Services We Offer
What Our Customers Say About Us
Removal of asbestos
★★★★★
"
Marcin and his team did a great job in our house. We were hit by flooding this spring. I felt very confident in Marcin\\\'s approach to removing the tile - they seemed professional and serious, and with the safety of my family in mind, this was a good thing. In all, Marcin did a great job, and I would happily recommend him.
"
Removal of Mold
★★★★★
"
Terrific company!!! Great service and attention from everyone from the first phone call to completion of the job. Very,very professional staff. Worked was completed quickly.
"
Removal of asbestos
★★★★★
"
The guys were very careful with our house. They took great care in explaining the process to us and working very professionally all while minimizing unnecessary repair costs. If I\\\'d have to deal with Asbestos again, I\\\'d call them all over again.
"
1st All Around specializes in residential and commercial environmental needs.
Our environmental division is licensed and bonded
Need to have your property inspected?
Need training to work with asbestos or lead?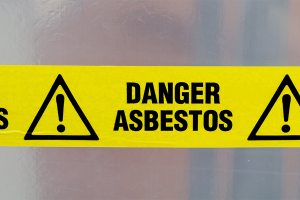 December 10, 2013
Asbestos is a liability and a deal breaker waiting to happen not only when you're buying or selling a house, but also when you're renovating. Majority of projects we perform are due to the fact that this is in the way of future renovation/repairs. With median age of the Chicago home…
read more

→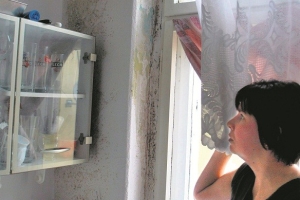 December 2, 2013
Although it is not a rule of thumb, it very frequent occurrence in situations when floor tiles test positive for presence of asbestos, associated mastic is also asbestos containing. Visual inspection of a suspicious material is a mere guess. I have had many instances in which floor tiles where negative…
read more

→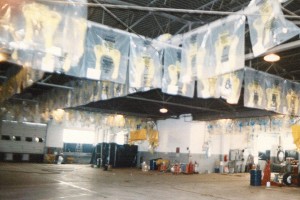 November 26, 2013
Over the past year I came in contact with many situations in which either lack of knowledge of the building inspector, lack of a home inspection or lack of asbestos building inspection have cost homeowners thousands of dollars. I know that hiring an inspector for every specialization might be overkill…
read more

→